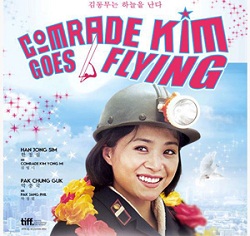 Download South Koreans don't normally watch movies from North Korea.
In fact, they aren't really allowed to. South Korea's National Security Law bans any material deemed to be pro-Pyongyang.
But at the recent Busan International Film Festival, audiences had the chance to check out the North Korean romantic comedy "Comrade Kim Goes Flying".
Jason Strother reports from Busan.