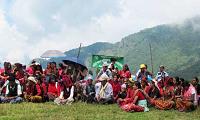 Download – Listen 
In order to protect the countries forests from illegal logging the Nepalese government has handed control of the land over to the local communities.

There are now fifteen thousand such community run forests in Nepal.  

Rajan Parajuli went to visit one of the projects in the mountainous region of western Nepal.