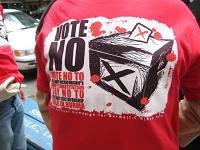 Download - Listen 
We heard last week on Asia Calling that there are divisions amongst opposition groups in Burma over whether to boycott the government's planned elections later this year.

This week we hear what the average Burmese person feels about the upcoming poll.

Ronald Aung Naing has been speaking with people in the border town of Mae Sot.