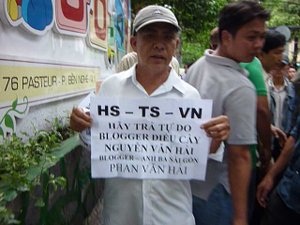 Download Vietnam is said to have the fastest growth in Facebook users anywhere in the world.

It's just one sign of the explosion in internet use in Vietnam, where millions of blogs have popped up in recent years.

But as web use grows, so does the government's intolerance of dissent.

A major new report shows that political bloggers in Vietnam are routinely subjected to detention and harassment.

Zoe Daniel reports for Radio Australia.