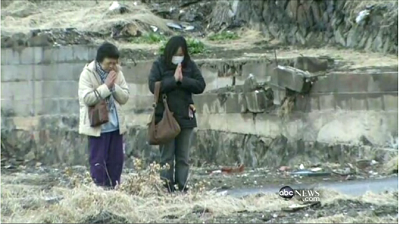 Download This week, Japan marks the second anniversary of the huge earthquake and tsunami that killed thousands of people.

The giant wave also hit the Fukushima Daiichi nuclear plant, triggering the world's worst nuclear disaster in a generation.

Two years on, more than 150 thousand of Fukushima residents still can't return to their homes.

Being stuck in limbo isn't the only challenge they face - there's also discrimination against people perceived to have been exposed to radiation.

Tetsuo Imamichi, a survivor of both the Hiroshima and Nagasaki atomic bombings, knows the sting of prejudice.

Mark Willacy from Radio Australia reports from Hiroshima.