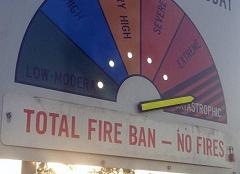 Download Fire crews are tackling dozens of bushfires in south-east Australia, as forecasters predict another spell of hot weather.

More than 100 separate fires are burning in New South Wales. Some 3,000 square km of land has been razed.

Wildfires plague Australia most years during the hot, dry summers but this year record-breaking hot weather has helped fan the fires.

In an unprecedented move, every National Park in the state has been closed, and people are being urged to get out.

Some people are taking heed of the warnings, but others are vowing to stay and fight.

Will Ockenden from Radio Australia has more.