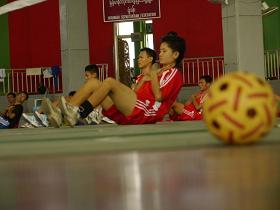 This year's SEA Games will be the first major international event to be held in Burma since the end of military rule.

Many things are at stake and Burma can't afford to lose face.

Earlier this month, Burma announced it had dropped several popular games and included domestic sports instead.

Cherry Htike and Banyol Kong Janoi have the story.